WELCOME TO BETTER HEALTH! SALUTE!

Home of SALUTE' NUTRITION, PLLC / JENNIFER OKEMAH, MS RDN CSSD BC-ADM CDE
GUIDED COACHING
FOR BETTER HEALTH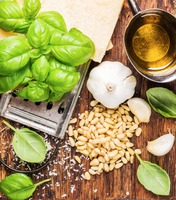 Nutrition Coaching
Weight Management
Nutrition therapy is the cornerstone for disease prevention and disease management. We provide nutrition counseling for diabetes, lipid disorders, hypertension, renal disorders, GI issues, food allergies and weight loss, maintenance, or gain.

Diabetes Counseling and Coaching

Whether you've had diabetes for years or have just been diagnosed, Salute Nutrition, PLLC is committed to providing you with the knowledge, tools, skills, and support you need to live a vibrant and full life

Our program offers individual or video appointments. We are dedicated to accommodating all learning styles.
Specific Focus for our clients
Salute Nutrition, PLLC has a special focus in assisting patients with medications and technology such as glucose meters, CGMs and insulin pumps. We are certified on all FDA approved diabetes products. We can help you access and assess your data through Carelink, Clarity, Glooko, Tidepool, etc. , and communicate with your providers.

LOCATIONS
11335 NE 122nd Way #105, Kirkland, WA 98034
located within Regus Kirkland Corporate Center
8423 Mukilteo Speedway #102, Mukilteo, WA 98275 located within Cascade Endocrinology
7614 195th St SW, Ste 200, Edmonds, WA 98026
located within Summe Medical Clinic
707 S Grady Way, Ste 600, Renton, WA 98057
located within Triton Towers Three
See maps to our locations below: